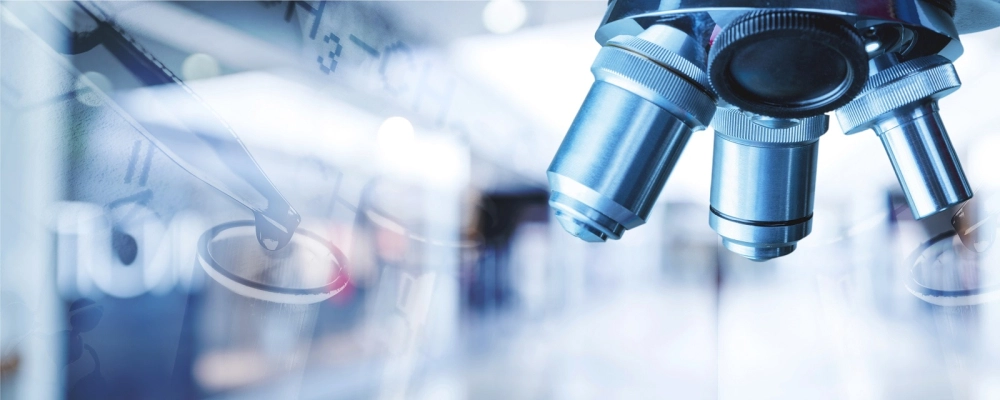 Biologics
Photo: © BillionPhotos.com – stock.adobe.com

THESE ARE ANTIBODIES THAT CAN BE USED IN VARIOUS AUTOIMMUNE DISEASES.
THIS INCLUDES (NEURODERMATITIS), ATOPIC DERMATITIS, PSORIASIS, (HIVES)
URTICARIA AND ACNE INVERSA.

A biologic or biologics (plural) are drugs that are made from biological substances. They are used, among other things, to treat autoimmune disorders. Biologics contain, for example, cell components, proteins, or antibodies. Insulin is also a well-known example of a biologic drug that makes it possible for many people to live an almost normal life. The so-called "small molecules" are often mentioned in the same context. These are modern drugs that are used very specifically in the cell and are usually taken orally. These drugs can often be used for diseases similar to biologics. However, these drugs are not discussed here.
Autoimmune disorders are understood to mean a malfunctioning of the immune system. As a result, the body's own cells and organs are attacked. This can cause a range of diseases to develop, only some of which are related to dermatological problems. Other diseases fall into the rheumatological spectrum or into the area of chronic inflammatory bowel disease – both of which are treated by a specialist rheumatologist or gastroenterologist. A biologic agent is also often used for very different disorders with the aim of regulating the immune response. In many cases there is a genetic predisposition, but the exact causes are still largely unclear.
Women are affected significantly more than men.
Here you will find a list of dermatological autoimmune disorders for which biologic
treatment can be considered if the degree of severity is appropriate. Click on the
respective disorders to see further information:
Neurodermatitis (Atopic Dermatitis)
Psoriasis
Hives (urticaria)
Acne Inversa
It is important to understand that biologic treatment is only one possible treatment
option. Depending on the degree of severity, age, living conditions and personal
patient preferences, optimal treatment must be determined together with the doctor.

For example, neurodermatitis (Atopic dermatitis) is common in people who also
suffer from hayfever or asthma. Therefore, clarification on any potential allergies,
including an investigation of intolerances, is essential. Patients with psoriasis also
often suffer from joint inflammation (arthritis). If psoriasis remains untreated, we
now know it is a systemic disease that can increase vulnerability to further risks
such as strokes or heart disease. Therefore, it is essential that symptoms are
clarified holistically, and that appropriate treatment takes place.


With an autoimmune disease, the immune system is compromised meaning that we
are not inherently dealing with a healthy immune system. The goal is to regulate the
immune system so that balance is restored. With biologics, the cause of the disease
is addressed and modified. A cure is not (yet) possible. Infections were particularly common among older generations of biologics, but fortunately they have become very rare among modern biologics. However, the recommendation is to treat infections such as hepatitis or TB beforehand and to update your vaccination status to avoid risks.
Why am I in good hands for biologic treatment at "Medizin am Hauptbahnhof"?

Biologics are characterized by the fact that a large number of innovations are
constantly coming onto the market. Each of these products has a very specific
clinical profile. It is therefore essential to be aware of these all available treatments
and to be at the cutting edge of science. All our dermatologists attend advanced
training events several times a year and have experience in the various treatment
options.

Due to the size of our center, a doctor is available for you from Monday to Friday if
you need us. If you take a look at the CVs and ongoing training courses of our doctors, you will immediately see that each and every one of them has in-depth knowledge. We take time for each preliminary examination and to determine each treatment programme, as well as for the ongoing care after the initial treatment has been established.

Make an appointment for a comprehensive consultation in our practice in Vienna.